Sports and Leisure Activities for Ukrainians
A number of organisations have offers that can help Ukrainian refugees (and others) enjoy some leisure activities at affordable rates. Here, we list some that we are aware of.
When planning to visit an attraction, always check if there are any concessions available for those eligible for Universal or Pension Credit.
Free gym memberships for Ukrainian refugees
[Information last updated: 07/03/23]
Everyone Active has a chain of leisure centres and is offering 12 months' free membership to Ukrainian refugees. Children are also eligible to join and enjoy free swimming for example. See https://www.everyoneactive.com/promotion/ukrainian-guest-free-membership/ for more details. The offer has been extended to receive applications up till 31 August 2023. Either a BRP or your Permission to Travel letter can be provided as proof of your status.
Better Leisure, which has leisure centres in England and Wales, is offering 6 months free membership to refugees. See details of how to apply here: Better: The Feel Good Place. Join us now. You should be able to start your application and provide details of your BRP or Permission to Travel letter (remember you do not have 'refugee settlement status' officially, this is for other types of refugees). If you do not have a BRP yet, and you get stuck, let the customer service team know you had 6 months to obtain it and provide your Permission to Travel letter instead.
Entry to Gardens, Houses and Historical Sites
Botanical Gardens
Kew Gardens is the UK's best-known botanical garden. They are offering people on Universal Credit or Pension Credit entry for £1 (see Tickets and prices | Kew). Every member of the visiting party will need proof of eligibility in order to claim the £1 ticket. Up to four children's tickets can be purchased at the same time as this ticket for the price of a £1 per child. The same discount applies at Wakehurst Gardens in Sussex (see Wakehurst tickets and prices | Kew). Proof of your benefits status can through one of the following:
Through the journal on the UC account
Any letter showing entitlement
Evidence of payments made
English Heritage
English Heritage (https://www.english-heritage.org.uk/) manages a number of historical sites across the UK including Stonehenge and Hadrian's Wall. They are now offering free entry to all their sites across the UK, to refugees from any background, not just Ukraine. No pre-booking is required and individuals just need to advise their site staff on arrival and present proof of immigration status in order to gain free admission.
Historic Royal Palaces
The Historic Royal Palaces Group manage six historic places in London and Northern Ireland. The following venues in London are offering entry tickets for £1 if you are in receipt of Universal Credit or Pension Credit. See the links provided for details of how to book tickets and what proofs you need to provide on entry, for this offer:
National Trust properties
National Trust (Home | National Trust) is an organisation that manages many beautiful and unique properties and gardens of importance across the UK. They are offering all adult refugees a 6 month free admission pass on request, if they live with a host who is a National Trust member.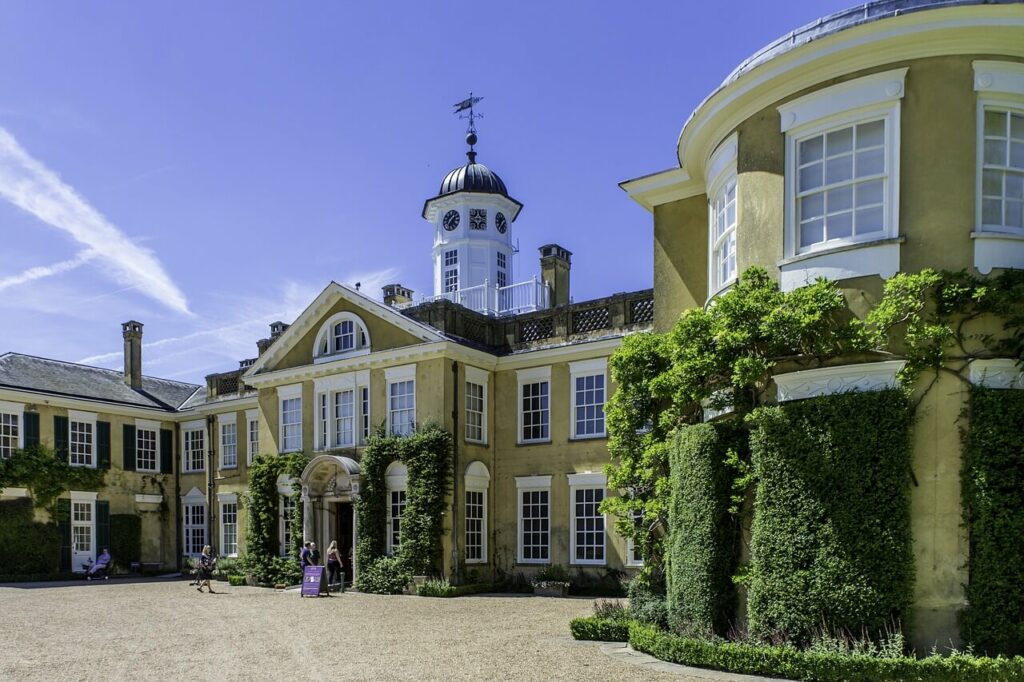 Entry to Museums and Art Galleries
We are very lucky in the UK in that entry to museums and galleries is generally free. Quite often, when you visit a museum or gallery, there may be a special exhibition which is on for a few weeks or months, where you may have to pay to see this section, but the rest is still very worthwhile to see, even if you don't do this.
Examples of our world class galleries and museums include:
The British Museum in London – amazing building and collection of artefacts from around the world such as Egyptian mummies
The Natural History Museum in London – featuring dinosaur and whale reconstructions, and minerals and gems
The Science Museum in London – featuring scientific displays, experiments and early aircraft
The Tate Galleries (Tate Britain, Tate Modern, Tate Liverpool, and Tate St Ives) in multiple cities – featuring works of art, both classic and modern
If you are on Universal or Pension Credit, the Transport Museum in London also offers entry for £1 for the whole year.