Banking for Ukrainian Refugees in the UK
For Ukrainian refugees, a UK bank account is essential for many daily tasks, such as receiving benefit money or a salary from a UK job, transferring money to / from another country, and paying for things using a bank card or by making regular payments via a process known as a Direct Debit.
A UK bank account is comprised of the account name, a 6 digit sort code which identifies the bank branch (e.g. 12-34-56) and an 8 digit bank account number (e.g. 12345678) to uniquely identify the account within the bank.
Online banking and internet shopping are difficult without a UK mobile phone number as one time security codes to prevent fraud are frequently required to be texted to UK mobiles, so this should also be set up (see SIMs and Devices).
Banks and building societies both offer bank accounts.
On this page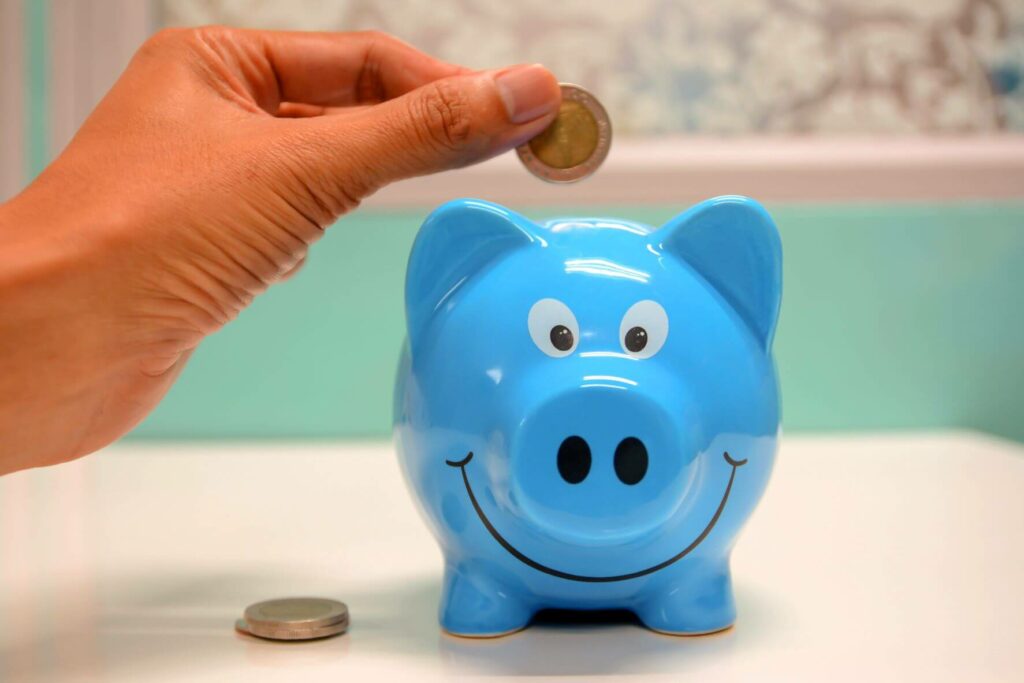 Proof of ID and proof of address requirements
UK banks have stringent requirements around proving the identity of people when setting up new accounts. This can make applications for pure online accounts difficult, because pure online banks (e.g. Monzo) may not be easy to communicate with if there are issues. As a first step, it could be much easier to set up an account at a bank branch.
Most banks also require a proof of address, and it is impractical for a refugee to have the standard proofs required (such as a mortgage statement or home utility bill in their name). Thus, an important part of choosing which bank to go with depends on what their process is and what you can provide.
Proof of ID (identity) and proof of address are usually provided through diferent document sets.
Proof of ID is typically provided through:
A valid international passport, or
A biometric residence permit, or
A UK driving license
Proof of address is typically provided through documents such as:
Bank statement
Mortgage statement in your name
Utility bill in your name
Council tax bill in your name
A GP or NHS registration letter in a standard format
We say 'typically' because it varies from bank to bank.
Opening a basic bank account
When you first arrive, it can be difficult to produce the required proofs of address such as a utility bill in your name, that will allow you to set up a standard account.
Thus, most banks will provide a basic bank account (it may be called different things in different banks), which doesn't require a standard proof of address. With this type of account, you will get a debit card, but you cannot get a savings account, overdraft, credit card or cheque book. You'll still be able to do all the fundamental things you need to from a banking perspective.
Once you are renting and can produce a utility bill in your name, or once you can produce some other standard proof of address in your own name that will be accepted, you can upgrade to your bank's standard account, which will offer more features and services. It is also very easy to switch bank accounts to a different bank, and some banks offer you some money (provided you meet certain conditions) to switch to them.
How different banks' processes can vary
We asked several popular high street banks what their processes were and have documented (and in some cases, tried) these processes. We have not included all possible banks, nor extensively researched all options, and by the time you come to apply, the bank's process could well have been updated. You are of course, free to choose any bank of your liking, including ones we do not mention. Online banks that people have used include Monzo and Starling Bank.
Some banks do not require a proof of address at all (e.g. NatWest and Barclays) for their basic accounts.
Some banks accept a GP's letter as a proof of address, the format of this is:
Dated within the last 3 months on the GP's surgery headed paper
Addressed to the bank
Confirms the customer name and permanent address which must match the application
Include the surgery's contact number
Signed by the GP
An NHS registration letter will come from the NHS itself on registering with a GP and can also be used as a proof of address in some cases.
Some banks can accept a biometric residence permit as ID and no separate proof of address needed (e.g. Lloyds). However, getting a biometric residence permit may take some time to sort out.
Some banks accept a letter from the host confirming the guest stays with them, especially if the host is also a customer of the bank (e.g. HSBC).
Some banks only allow accounts to be opened in branch if you make an appointment and the next appointment can be weeks or months away. We suggest you avoid banks which cannot offer you quick appointments, as you will be waiting too long.
I need to open a bank account quickly for Universal Credit
If you are concerned about how quickly a bank account can be opened, so that you can apply for Universal Credit, which requires bank account details to be provided, do not worry. Many people have used their host's bank details, or another person's, or even entered 0000s, in the Universal Credit application. Afterwards, when you get your own bank account, you can easily update these.
However, if you do want to open a bank account quickly, we have found that Barclays have an online app which allows you to easily open a bank account, and it's a high street bank, with a full range of services, unlike Monzo.
Transferring money abroad
Any money transfers to Ukraine from your bank account will use a protocol called SWIFT (not SEPA, which covers a number of European countries both inside the EU and out). SWIFT transfers have a significantly higher transaction cost than SEPA.
There will also be fees and currency conversion costs associated with transferring money into your account from abroad.
Some banks have waived their fees for transferring money to Ukraine altogether, whereas others have waived their fees if you transfer money online, but charge a fee if you transfer in branch. Using money transfer services may be cheaper than using your bank directly.
NatWest (National Westminster)
[Information last updated: 18/02/23]
Very simple to set up, with minimal requirements, in our opinion, NatWest was one of the easiest banks to open an account with. They offer a basic 'Foundation' bank account designed for refugees, no proof of address is needed or additional letters, just the passport with a visa stamp, a visa application reference from a VAC, or a BRP. You can open the account online using this link: https://www.natwest.com/ukraine-refugees.html and there are translation options to make it easier for you. We suggest you visit the branch in order to open the account online, so that they can help you if you get stuck on any aspect of the online form. A debit card should be sent within 5 to 7 working days. This type of bank account does not allow you to have an overdraft. The account can be upgraded to a standard account later.
For online money transfers to Ukraine, it's free, but if done in branch, they charge a fee of £22 to transfer money from UK to Ukraine.
RBS (Royal Bank of Scotland)
As this is part of the same group of companies as NatWest, we expect it to be similarly easy to set up an account.
Barclays Bank
[Information last updated: 02/03/2023]
Also a very simple process to follow, an account can be opened by downloading the app (see https://www.barclays.co.uk/current-accounts/bank-account/ukraine-refugee-open-account/). When you open an account, you will be asked for details such as your nationality. You can also upload photos of your ID documents and may be asked to take a selfie video to prove your identity. If you have entered 'Ukrainian' as your nationality, the app won't ask for a proof of address to be provided as well, to make it simple for you. At the end of the process, you will have a bank account sort code and number ready to use. You will be notified later once your ID has been checked. A debit card will be sent to your address within a a few working days.
If you get stuck using the app, you can go into a nearby branch and they will assist you. However, if you want to open a bank account directly in branch, then you will need to make an appointment and this could be several weeks away.
Fees to transfer money to and from Ukrainian banks have been waived if you use online banking (it's not possible to transfer money through the app, so use the website instead). To transfer money in a branch costs £25, and you can transfer in sterling, euros or dollars. See https://www.barclays.co.uk/ways-to-bank/international-payments/u-z/.
Nationwide Building Society
[Information last updated: 18/02/23]
Nationwide said that they've now removed the previous concessions they had in place for Ukrainians. You need to provide proof of ID, such as a valid international passport, or a BRP. You will also need to bring in either a standard proof of address such as a utility bill in your name, or you can also provide a GP's letter. You can open the account in branch or online, but you then need to come into branch with your ID.
To transfer money to Ukraine costs £20 per transaction.
HSBC (Hong Kong and Shanghai Banking Corporation)
[Information last updated: 18/02/23]
HSBC offer a basic account if you have no bills in your name. It's suggested to visit the branch with your host or family member that you are living with, although it is possible to go in on your own.
For proof of ID, you can provide your passport with visa stamp / printed copy of 'Permission to Travel' email letter or a BRP.
If the host is an HSBC account holder, they can provide a letter saying the guest is living with them, the letter should include their bank account details. Otherwise, the host will need to provide their council tax bill specifically for proof of address.
Transfers to Ukraine cost £5 per transaction. Once you are renting, you can provide a proof of address in your own name to upgrade your account to a normal current account, and then there is the option to open a Global Money Account to transfer money internationally for free.
Note: The following has been reported in the media: HSBC removes references to Ukraine 'war' from analyst reports | Financial Times (ft.com).
Lloyds Bank
[Information last updated: 02/03/23]
You need proof of ID, and a letter from a host or family member to prove the address (they do not need to be a customer of Lloyds, but their ID would need to be provided and they would need to be present), or you can provide an official letter from GP as proof of address, and bring these into branch. You can also apply online on their website, you will be given a reference number, which you then bring into branch along with the required ID / documentation. If you are opening an account in branch, you need to book an appointment and if you need to bring in someone to translate, they will also have to bring their own proof of ID (online translation tools cannot be used). A biometric residence permit can also be accepted and in this case, no proof of address is needed. 
More details ae given here, and there is also guidance in Ukrainian.
International money transfer fees to Ukraine are currently waived (usually £9.50). You may be charged £9.50 but later, it will be refunded according to their website.
Halifax
[Information last updated: 02/03/23]
Halifax are part of the same banking group as Lloyds so there is some similarity in process but they are not exactly the same.
We don't recommend trying to open a Halifax bank account unless you have a BRP. If you have a BRP, it's quick to open account (7 days), and no separate proof of address is needed. You can start the process online, it will tell you what documents to bring into branch to complete the application, or you can come into branch and book an appointment to open the account. The Ukrainian guest will need to have a translator with them if they don't speak English whose ID also needs to be verified (UK passport or UK driving licence, OR another nationality passport / BRP and proof of UK address to prove they are fully established in the UK).
There is more information on their website and there is also guidance in Ukrainian.
Fees are currently waived for sending money to Ukraine (both online and in branch). The fee is usually £9.50, and it will be taken from your account, but later refunded.
Santander
[Information last updated: 02/03/23]
This is a two step process, whereby all the documentation that the refugee can pull together (such as passport, BRP and a GP's letter as proof of address) should be taken into the branch beforehand, then Santander's retail team will review the documentation within 48 hours. If their decision is to approve the account opening, then the guest can come into branch to open the account. In theory, this has to be by appointment only and wait times may be long. 
Otherwise, there is an online account opening process for a standard account: standard ID and standard proof of address (which you are unlikely to have as yet such as a utility bill in your name).
Fees are waived for transferring money to Ukraine (you will be charged £25 but then later, it will be refunded).
Refer to: Situation in Ukraine – FAQs for customer | Santander UK
Metro Bank
[Information last updated: 18/02/23]
You will be opening a basic account, which can be opened in store.
Proof of ID can be provided through either a Ukrainian passport with visa stamp, or a BRP.
For proof of address, if you are here under the Family Visa scheme, and are staying with a family member, they will need to pass ID verification, and they will need to provide a proof of address, such as a utility bill, council tax bill or bank statement. If you are here under the Homes for Ukraine scheme, and are staying with your host, then your host will need to provide proof that you are staying with them, and also pass ID verification and proof of address.
Standard international payment transfer fees apply (£25 for SWIFT – PERSONAL ACCOUNTS 1367 IIS COM000517 02.22 (metrobankonline.co.uk)) – fees have not been waived for Ukraine.
Monzo (online only)
Monzo is an online only bank, which has been straightforward for refugees to open accounts with. However, we understand that Monzo does not currently provide an IBAN number, and as such, it may not be as straightforward to receive international payments (as these are made using IBAN numbers). You may need to use another means to do this, if it's something you need, although Monzo have set up an integration with the money transfer service Wise to enable this functionality.
See https://monzo.com/blog/2018/07/24/receiving-international-payments, or double check this with them.